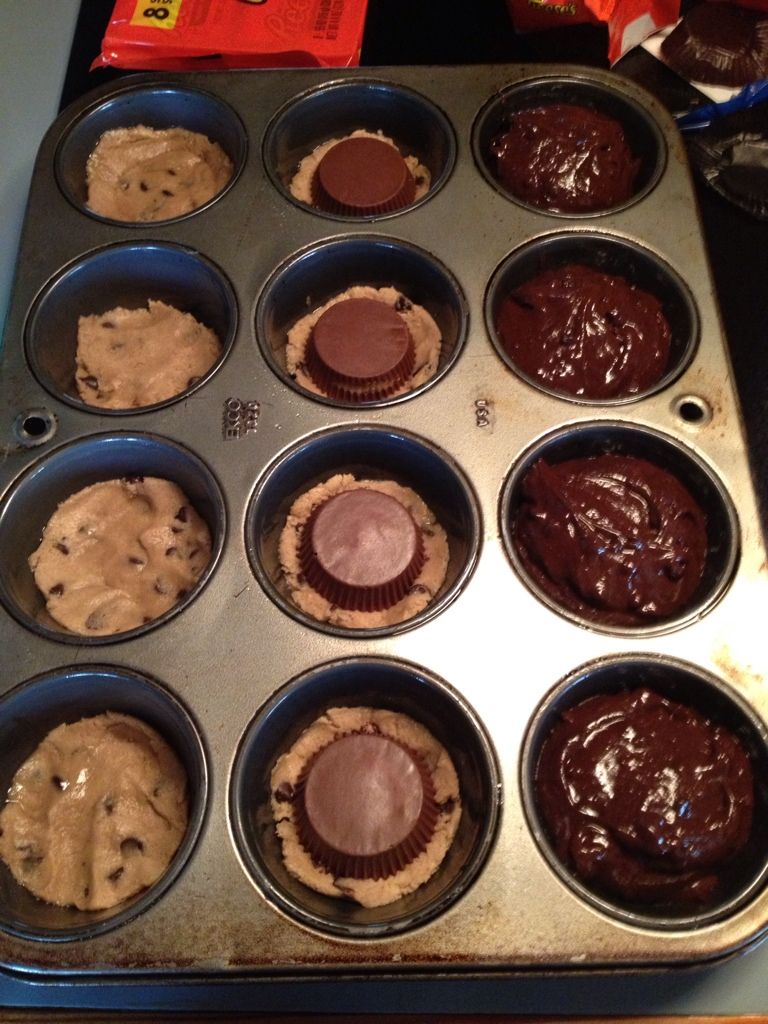 Ingredients:
12 Reese's Peanut Butter Cups
1 box of brownie mix, and ingredients to prepare it
1 lb. of chocolate chop cookie dough

Directions:
Preheat oven to 350. Lightly grease a cupcake pan. Smash1T of cookie dough to the bottom of each well. Place Reese's cup upside down on top of cookie dough (or an Oreo). Top with prepared box brownie mix, filling 3/4 full. Bake for 18 minutes. Enjoy!