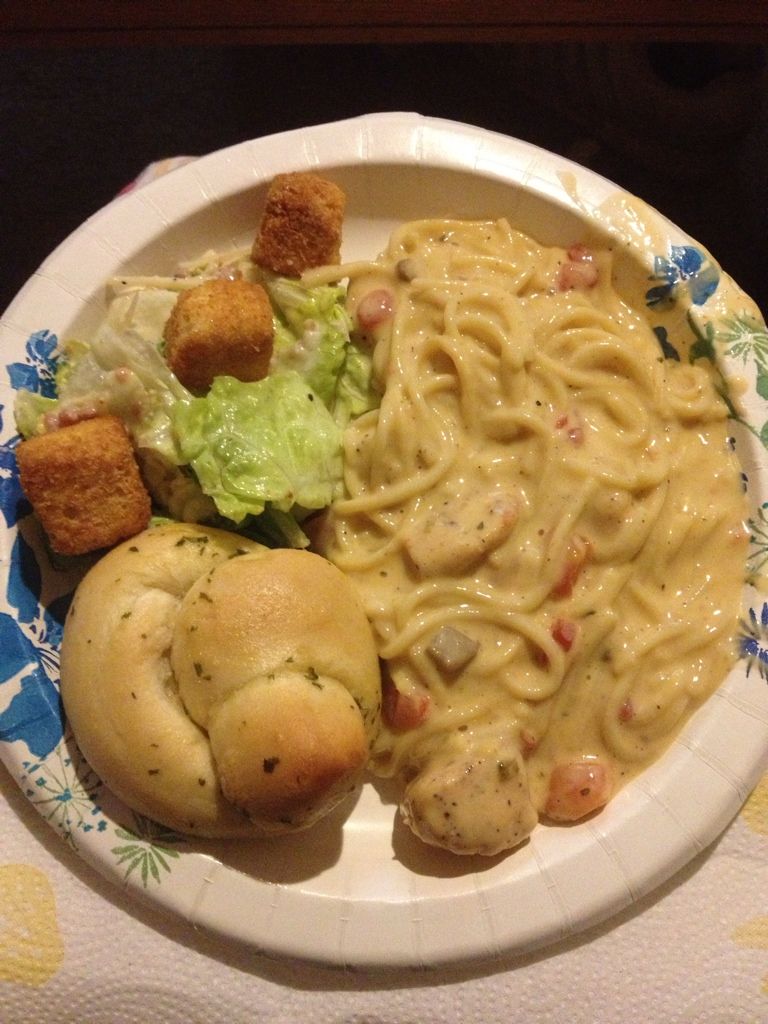 Ingredients:
1 lb. Velveeta, cut into squares
1 can cream of mushroom
1 can rotel
1 small jar of pimentos, drained
1 12 oz. package of spaghetti noodles
2 large chicken breasts, diced
1 large container of chicken broth
3 T butter
salt and black pepper, to taste
Directions:
In a large pot pour in the chicken broth, then fill up the chicken broth container with water and mix it with the broth. Add the whole container of spaghetti noodles and 1 T of butter, bring to a boil. I boil the noodles until most of the liquid is gone from the pot.
In a skillet add the remaining 2 T of butter, melt it. Season the diced chicken breasts with salt and pepper. Add to the skillet and brown.
Once your noodles are ready and most of the liquid is gone from the pot stir in the rotel, pimentos, cream of mushroom, and Velveeta until completely mixed. I add salt and pepper across the top of it, generously, and stir it in. Leave on medium high for twenty minutes, stirring frequently.
Let it sit for about 10-15 minutes after, so that the cheese can cool.
Serve with garlic bread and/or salad.